"Countries around the world have strict laws on sales of beers with over 14%. Importing, buying or selling them is illegal in several places around the World. US, UK, Australia, Europe and other countries have set lines of consumption."
said Mediacurse N/A and wrote:
The Strong Measures: World of beers over 14%
1.The End of History 55% Brew the Dog brewery takes this name from the famous work of philosopher Francis Fukuyama. Playing with the concept of democracy, Fukuyama defined history as the evolution of the political system and traced this through the ages until we got the Western Democ...
"A friend of mine keeps sending me stuff, and mostly they are good!"
said Mediacurse N/A and wrote:
No email for the next 2 days
Sorry ... for the next 2 days I won't be able to respond to my e-mails... A friend is painting the ceilings in my house.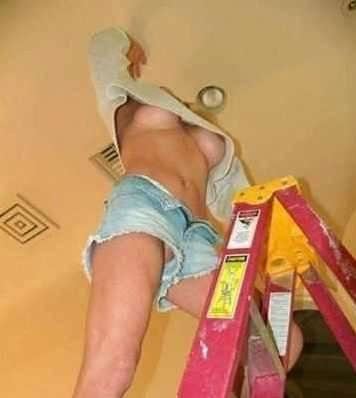 I was asked to hold the ladder You know me. I'm always the...
"Some things are just too good not to be shared with everyone else."
said Mediacurse N/A and wrote:
Testicle Therapy
Two women were playing golf. One teed off and watched in horror as her ball headed directly toward a foursome of men playing the next hole. The ball hit one of the men. He immediately clasped his hands together at his groin, fell to the ground and proceeded to roll around in agony. The woman rushe...
"I have a friend who tends to send me weird things when I'm working on my laptop. This is one of them."
said Mediacurse N/A and wrote:
6 Affairs - would you believe it?
The 1st Affair
A married man was having an affair with his secretary. One day they went to her place and made love all afternoon. Exhausted, they fell asleep and woke up at 8 PM. The man hurriedly dressed and told his lover to take his shoes outside and rub them in ...
"When I first read it, I kind of laughed my arse off, not that it's nice, but..."
said Mediacurse N/A and wrote:
Cruel Valentine's Day Joke
Little Melissa comes home from 1st grade & tells her father that they learned about the history of Valentine's Day. 'Since Valentine's Day is for a Christian saint, and we're Jewish,' she asks, 'Will God get mad at me for giving someone a valentine? Melissa's father thinks a bit, ...
"Thinking of the wonderful life I could have"
said Mediacurse N/A and wrote:
Government workers denied to text while driving
Barack Obama has banned US government workers to send text messages while driving in order to address the number of accidents caused by it. The funny, weird, idiotic fact however, is that it's really just government workers, not the everyday Joe's who got banned. If the law was created to mak...
"Facebook seems to be a good source of new information...yes, not always useful, but information is information, right? "
said Mediacurse N/A and wrote:
She really must love men
"Police in the Egyptian Red Sea resort city of Hurghada have arrested a local waitress on charges of polygamy, the Almasry Alyoum newspaper reported on Monday." Allegedly the woman had 7 husbands altogether...I'm pretty sure she actually had more thought...read more here....
"I was looking for great domains for my upcoming projects, drinking my 6th coffee within the last 4 hours when I suddenly saw something weird."
said Mediacurse N/A and wrote:
Moving beer table anyone?
If only I would have bought a camera as well when I went to shop for bananas last week (and came out with a laptop). I just saw a weird picture - a beer table on wheels, about 15 people on the chairs around the table, all pedalling (like on a bicycle), barrels under the table, taps on the table, peo...
"Facebook is to blame for everything, I say. How can you get any work done if everyone are bugging you? "
said Mediacurse N/A and wrote:
Top 11 most ridiculous laws in United Stated
We all know - stupid laws do exist. And independent of how ridiculous they might sounds, they need to be followed. Found a site which brings out some of the american stupid laws out there. For example, In Yamhill, Oregon, it is illegal to predict the future. Or in Gainsville, Georgia, it is punis...
"It's about 5pm and I guess it's time to finish working for today...but before I do, I thought I'd share something weird with ya."
said Mediacurse N/A and wrote:
Busty mannequin causing problems
I often find myself in the situation where I feel people have too much free time in their hands. And if I say it, it has to be true. The last weird thing I heard was about mannequin with huge boobs. Nice to look at, right? Who could have anything against it. But it seems like there are people who do...